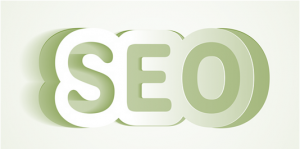 SEO is beyond doubt overwhelming, however to assist you in making your SEO campaign successful, you need to know all the ways that the industry experts are putting in online for turning an ordinary SEO campaign into a profitable one for their business.
Backlinks are Still Important
Backlinks are still a major driving force behind improved search rankings. Search Engine Ranking Factors study 3 different characteristics of a top ranking backlink profile such as total backlinks, quality of those links and the anchor text used against those backlinks. The study also suggested avoiding the use of same anchor text to point to a site, as this comes under spam.
In short, you require healthy backlinks from trusted sites with a variation of anchor texts to avoid any Google penalties.
Use Content for Generating Quality Links
Jeff Millett, SEO consultant suggests adding content to your SEO campaign in 2016. According to him, content is the flesh and bone of any SEO strategy.
The content needs to offer information relevant to your site to contribute effectively to your SEO campaign. Google Panda penalizes thin content and rewards valuable content at the same time to connect with users. This means that if you are not paying attention to content production in your SEO campaign, now is your time to do it right.
How to Create Quality Content?
This is the most commonly asked question that SEOs and content marketers have to deal with.  The primary factor of quality content is to ensure its relevancy. Google's hummingbird and new semantic searches are now powerful enough to determine the intent and overall context of your blog posts and web pages.
The second most important factor is to write compelling headlines, making your content easy to read for the users. Do it on a consistent basis to get results. You can write medium to lengthy articles incorporating relevant images and graphs for pulling in readers to send a dominating signal to Google.
Use Social Media
No matter what others say, Google definitely has included social signal and proof as a ranking factor in its core search algorithm. Sharing of content ensures content quality, with Facebook and Google Plus shares passing the most influential signals over the web.
This means that managing social media professionally is also another key factor to compliment with your SEO campaign in 2016. Content marketing and social media combined offer a wonderful opportunity for gaining natural backlinks to your site.
Last but not least, SEO is a long process that you need to do dedicatedly. If done right, it has the potential to deliver great results for your site.
You can also hire a professional company such as Medialinkers SEO service for handling the entire SEO work of your website.