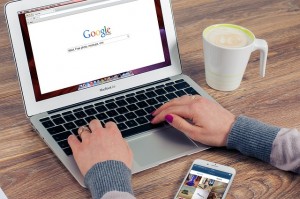 Search Engine Optimization, commonly abbreviated as SEO is the method of optimizing new and existing websites against traffic generating terms known as "keywords" in the search engines. Gone are those days when marketers had to a fix a few things on a site and build a ton of junk links to climb up the search listings. Today, SEO is all about pleasing the users through content optimization in order to rank it higher in the search engine rankings. Given below are a few SEO methods that are proven to take any SEO campaign, a website's traffic and its search rankings to the next level.
Ways to Build Powerful Backlinks for SEO
Use Content for Building Backlinks
If you have spent some time in SEO, you will know how crucial quality content is to the success of any site. Good content makes a site stand out from the rest of the pack and goes a long way in winning the hearts of customers. The other site components such as website design, videos and visuals play a secondary supporting role in a website's success.  Incorporate the right keywords in all forms of content to deliver your message in a highly engaging way.
Blog Posts
Blog posting is a reliable and evergreen way to produce content for users. Not only a quality blog post invites Google crawler to index a site on a regular basis but also plays its part in solving user queries. You can hire a professional copywriter to write informative blog posts and post them on a regular basis on the company's blog section.
Setting up Web 2.0 sites such as WordPress, Tumblr, Weebly to post content by keeping everything natural also works great for SEO. Guest posting on relevant and authoritative blogs is another powerful way to increase backlinks and traffic for a site.
Videos
Quality content is not all about the written form. It can also be produced and shared in the form of images and videos. A lot of websites incorporate videos today for delivering their brand's message.  You do not need expensive equipment to shoot a company's introductory video, as the camera of any Android and Apple Smartphone or tablet is an excellent alternative to recording a professional looking company's video.
You can also use an animated video to explain important company services and products. There are many services such as Powtoon, VideoMaker FX, GoAnimate etc which makes the creation of animated videos nice and simple without the need for any expert animation skills.
Infographics and Images
Interactive images and infographics are another great media to present information to users while generating quality backlinks to climb Google's search rankings.  Infographics like blog posts and videos have the ability to go viral online.  Even though the idea was introduced somewhere around 2012 or 2013, it still is one of the best ways to build backlinks from authoritative domains for SEO perspective.
You can hire a professional graphic designer from a local design agency or hire an affordable designer from places such as Upwork, Elance, and Dribble to create the infographics for you.  You can post infographic by writing a new description to post on portfolio sites such as Behance, Dribble, Deviant art in addition to infographic directories and your company's blog to generate a handful of authority backlinks.
Social Media for Content Promotion
No SEO campaign is complete without the induction of Social Media today, as social networks is a great way to share, promote and generate backlinks/traffic for any website. You can use both organics and paid social media features to increase user engagement for your posts. All the likes, +1, and comments against a social media post contribute towards its link weight. Fill out all the profile information on social media channels like Twitter, Facebook, Google+ and LinkedIn and start leveraging its benefits for your SEO campaign.
Author Bio
Muneeza is a full stack designer with internet marketing skills at Medialinkers. She loves to write on web design, WordPress, SEO and Social Media topics. Follow her on Google+