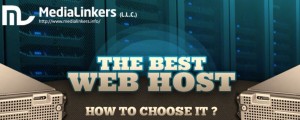 Selection of a right website hosting is crucial to the success of your business. Just like you need a proper business location to set up your site, you need a proper server to host your site on the internet. But, since a lot of web hosting companies in Atlanta have emerged, it has become quite tricky for the businessmen to make the right selection. This blog post covers all the aspects you need to consider when choosing a web hosting for your business.
What to Look for When Choosing a Web Hosting Agency?
There are a number of key factors that go into making a web hosting company, a right one for any business. Some common ones include uptime and technical support. You can always check testimonials for a particular web hosting company for further assistance. If you are a complete layman and don't have any knowledge regarding web hosting, consider starting from sites such as Hosting facts. This will get you started and put you on the right track towards your selection of a proper web hosting company such as Medialinkers.
Review Web Hosting Features Plans
Well, there is no black and white way to get around the features of a web hosting company, as it primarily depends on your site requirements. In case, your website is running WordPress, you will want to have a server good enough to run PHP code with a dynamic database at a quick speed.
You can look into all the features that a company promises to offer. Look out for fancy words such as "unlimited web hosting space" as with our experience, there simply isn't one, due to a simple fact that all hard drives have a space capacity.
In a case of a shared web hosting package, look for the resource usage limits.  Most of the shared web hosting agencies doesn't explicitly share the bandwidth and disk space, not giving any idea around how much space is being exactly "shared."  Consider this aspect carefully, as in some cases; traffic growth can outgrow the bandwidth.
As a thumb rule, always look for the memory space: virtual and physical, I/O use and the parallel scripts, your web host allows for the plan you want to buy.
Software and Code
Ask about the software version run by them, for instance, a lot of hosting companies still prefer to run PHP 5.3 even though it's shunned by a lot of developers.  In the same way, inquire about the version of a control panel (cPanel) they use when considering the different hosting types such as a shared or a semi-dedicated or a proactively managed VPS hosting.
The self-managed or dedicated hosting plans also give liberty to choosing your software versions, unlike the other hosting plans.
Technical Support
Proper support is the backbone of a web hosting business, and in the absence of satisfactory support, a web host cannot survive in the industry. However, as a customer, what should your considerations and expectations be regarding support?
Technical support is the core of any web hosting business. As a client, look for simple patterns such as quick response time to your questions and billings etc. This will clarify some details for you.  But be wary of those that are not willing to offer technical support during holidays or weekends, as hardware failures can't be delayed till Monday.
Furthermore, you also need to pay attention to the medium of support. Go for the one that gives the option to live chat, as this will help in solving most of the basic technical issues like custom DNS or email forwarders for you.
Some Final Details
Read the terms and conditions clearly before signing up for a web hosting service. You can also ask questions such as a backup policy, refund policy and scope of support to get a through a detail of the type of CSR service (Customer Service Representative) you would get.
Conclusion
Despite the saturated web hosting industry, there are a number of good web hosting providers in Atlanta such as Medialinkers, who offer great packages.  Research, review and inquire to hire the right web hosting company for your business website.