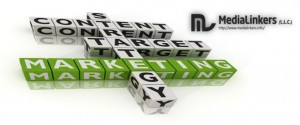 Marketing content without any specific direction is useless. Reportedly, 86% of the buyers love to know about a product, before purchasing it. This means that the publishers and the marketers today have started to adopt "content marketing" to generate more business traffic and sales, over the conventional marketing methods such as Google Adwords or SEO. What content marketing tips are used by the big companies? Some methods are shared below:
Target influencers
Targeting influencers involve two main points: research and continuous follow-ups to the user comments and queries. Asking tips to write about and sharing it with your users mentioning the influencers' name is a good way to connect with both your users and influencers.
Tell Your Story
Don't just write content in a compelling way, but also try to put a storyline behind it. Make sure the content you have posted offers a great UX to not just draw more traffic but to retain it as well. The content must increase customers' knowledge and blend with your business theme. You can also animate visuals to get more likes and shares by your users.
Create Content to Solve Customer Issues
Customer Content Council reports that 61% customers buy from a company that addresses their queries, issues, and confusion.  Write on trending topics and incorporate the relevant keywords to optimize it for the online users.  Doing do, will help you win customers' trust over time, instead of promoting your services through self-promotion or other methods.  In fact, if written the right way, this way of writing will reach your targeted audience organically and keep them tuned in for more information.
Also, encourage users to share their thoughts and insights about the issue. This will enhance content and empower your users to become loyal customers.
Understand Customer Journey
Write content by understanding the entire customer journey. Make your content to tell a consistent story to motivate the customer base. Chalk out a great plan with a content calendar to target customer journey.
You can also take assistance from the Medialinkers SEO & Copywriters to devise a successful content strategy.