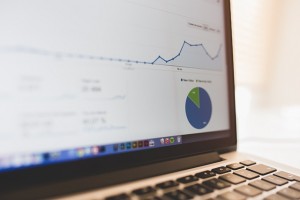 Building a solid website traffic source is necessary for every online business. If you do not have visitors coming to a website, it becomes impossible to convert those into long term potential customers. When it comes to building an authority in Google, you will start getting increased exposure in the search engine queries. If you have already established a good ranking in the Google search results pages, Medialinkers SEO team suggests keeping the following tips in mind:
1. Update your site
This sounds like a common issue but is extremely important in the internet marketing niche. Google considers both the quality of content and its freshness as a part of its ranking algorithm to help a site in maintaining its rankings.
Strategies such as text only articles can hinder the search engine rankings, but if you are to maintain keywords, you need to update the content through the addition of videos and images to your articles. This increases the reader's' experience enticing them to link to a site. Take further time in improving the visual brand appearance. Optimize the site's layout to reduce bounce rates for increasing the likelihood of visitors' interaction with your content.
2. Site Speed
Website's speed is a long ranking factor in Google, however a lot of sites do not load fast still on mobile devices. About two million blogs are posted every day and if a site does not load fast enough, the visitors will switch to an alternative solution.
Google recommends less a second loading time for sites on mobile devices. A few tips to consider in this regard are as follow:
Switching to a fast and reliable hosting option.
Compression of images on your website.
Using a content delivery network (CDN) for increasing download speeds.
For loading speed issues, test the website using Google PageSpeed insights which helps to identify further issues that are the probable cause of slowing it down.
3. Link Building
One of the most common mistakes that marketers make is focusing on the quantity rather than the quality of their backlinks.
Link Building is one of the most common mistakes which marketers have started making. Instead of ranking for a particular keyword, use variations and branded keywords. Also, do not build links too fast as it would get your website banned.
Google wants their users to be able to access relevant, useful content on your site. Website rankings may also drop if the majority of links you have built point to one location only. For maintaining the ranking of your keywords, you can also expand the inbound links to the different pages of a site. The strategy will diversify the backlink profile to increase a site's authority from Google's point of view.
4. Outbounding Internal Links
Linking internally within a site is as important as getting backlinks for it. This will help determine the site's relevancy in Google's eyes. Make sure that the external pages you link to offer valuable, relevant content to the readers. When using the outdoor survival skills niche, make sure to link to an authority resource.
Internally link to the relevant articles within a site to maintain keyword rankings. It also let search engines realize the importance and focus about a specific page. Smart internal linking also keep users on a site longer by giving them access to a site's content. However, like outbound links, do not overdo it or it will harm you.
5. Social Media Presence
There is a lot of discrepancy as to whether social media engagement is a ranking factor or not. It is abundantly clear that the search engines view each social media platform as an authority brand. Sharing on these sites helps in user interaction and this makes Google happy. The more the traffic coming from social media sites, the better the chances are of sustaining the rankings over a long term.
Do not forget to add social media buttons to your site. Use a call to action and offer free content piece to encourage social sharing.
Bottomline
Search engine optimization is a long-term process which does not generate results overnight. But you need a few months to notice the fruits of SEO labor. Implementation of the above mentioned tips will help in sustaining a site's ranks in the long term.
You can always hire a professional marketing agency such as Medialinkers SEO Services for further help.