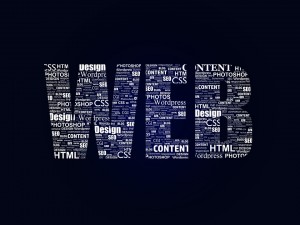 Client feedback is very useful for a web designer, whether working as a freelancer or an agency employee. Customer input helps in adapting the requirements meeting their needs by giving valuable insights into a strategic thinking behind a project to improve it. In a lot of situations client feedback helps and is better than the others. Even though the majority of customer responses we get are clear, sympathetic and reasoned, others are not that helpful. Given below are some classic examples of a bad client feedback which will help web designers in times of frustration.
When the client doesn't like the idea
It happens many times that designers spend multiple hours on a project, trying to hit a deadline without compromising the quality, but only to hear that the client hasn't liked it. This is one of the most frustrating situations a designer has to face many times in his career. On the other hand, vague feedback is also a really tough obstacle to interpret what the client wants.
The best solution to this issue is to have a clear communication or a face to face meeting with a client to understand what they are not happy with, their expectations and production of a top-quality design.
When client wants to change the branding all of a sudden
A lot of times, clients decide on a change of branding all of a sudden, which brings the web design projects to a stop. You may have spent several days on finishing a perfect design, only for the client to completely change the scope of the project, hence creating a lot of work for you. The only good side is that the client will have to pay you from scratch again for the extra work.
When the clients wants increased list items with a reduced spacing distance
Clients are looking for people to access multiple links to important pages without needing to scroll up or down. However, this can also ruin a design as a net result here could be a cluttered design which can be both unfriendly and visually unappealing to the user.
When clients wants it to look like Tinder
Tinder is a cool and successful feature, and one of the most standout pieces of a mobile app design. But, using this feature of a product where it least makes sense will be completely wrong.
When Clients understands your point but still changes it
This also happens a lot of times, when a client gets your point but reminds you of who is calling the shots and paying the expenses. Even though client not listening to the experts is a wrong move, as they do not have the expertise and experience of a professional graphic designers, or else they would not have hired you. Moreover, it also represses creativity to produce less attractive results.
When client wants a quick to download form
The name gives it away; it means clients wants a quick download form which does not take a lot of time to complete or people will simply turn away. However, some clients become greedy and want to get all the details such as first name, last name, date of birth, email, postcode, address, phone number and company details etc.
Another important question to ask is to ask a client about the information they need.  A lengthy list of email addresses and names is useful to a client than the short number of completions which result from a lengthy form.
Many such questions are part of a web designer's job; however, you can still give a logical explanation when you feel that it would compromise the overall design instead of falling blindly into the client's feedback in a few situations. This is what the Medialinkers web designers also deal with when finishing design projects for business owners in Atlanta and Kennesaw.